STS5 – "Four Score" – Bedford (REVAMPED) - Recap
Saturday, August 15, 2020 - Recap
Bronx River, Armonk, Bedford, Greenwich & Purchase
79 miles
Saturday, August 15, 2020
Please Note: This ride has had signficant changes. Originally it was the Hill Climber route, but we've realized we need an option for riders who want to do something in the 80 mile range that's not all about hills. We're calling this the "Four Score Tourer" ride…
Week 5 is the longest / most challenging ride of the Spring Training Series, but also the most exciting. Like week two, we start in Inwood, head up the South County, then over to Bronxville. In Bronxville we head north on residential surface streets. Everyone will stop for lunch in Valhalla at the base of the Kensico Dam.
Four Score Tourers climb to the top of the Kensico Dam, then head north to the Whippoorwill Club and then over to Armonk. On the outskirts of Bedford they deviate from the Century route and head back to the City. 
The route starting in Purchase skirts the edges between a lot of well-known Westchester towns – Rye Brook, Scarsdale, White Plains and Eastchester (to name a few). It's mostly all quiet residential streets until you get to Mount Vernon.
In Mount Vernon (just after Bronxville) the ride is much more "urban". We've opted to route via the quiet, industrial MacQuesten Parkway in Mount Vernon rather than somewhat prettier, but much busier Kimball Avenue in Yonkers. Once you hit the Bronx you'll take the Bronx River Greenway for a while to stay away from traffic. When greenways are no longer an option, you'll be on mostly quiet residential streets until right before you get back to Inwood. 
If you want to avoid areas where you may need to unclip frequently, you can take MetroNorth back at Bronxville (which will take about 10 miles off the total mileages listed above), or the 2 or 5 trains from the North Bronx (which will take 7 miles off the mileages listed above). The ride ends in Inwood. If you planned on taking the subway home at the end, besides the 2 and 5 train the route also goes right past the 4 train and not far from the D train, and the A and 1 trains are available at the end of the route.
Miles: 79
Feet Climbing: 5,021
Four Score route w/ GPX and cuesheet download options
Please Note: There is an alternate route through the Bronx which is better for people riding back to Queens, Brooklyn or the east side of Manhattan. The alternate route ends at Randall's Island instead of Inwood.
Other Route Options
Riders doing 80± mile rides are typically pretty advanced, so if you want to switch things up a bit, here are a few more route options in the 80 mile range…
Please Note: Sections of these routes may not be fully vetted. If you plan on using one of these routes, please message Jay H. and let him know so he can do one final check of whichever route you plan on using.
The Original Hill Climber Option
Hill Climbers get the hilliest ride of the season – an average of 72 feet climbing per mile. One section (from Valhalla to Purchase) is 36 miles with an average of 86 feet of climbing per mile.
Along the way the Hill Climbers deviate from the route the others take here and there to get in more hill climbing – including seeing a slightly different portion of Frank Lloyd Wright's Usonia Historic District. 
After Armonk the Hill Climbers head towards Bedford and then down into Greenwich, making the most of the hilly country roads in the area.
Miles: 84
Feet Climbing: 6,008
Hill Climber route w/ GPX and cuesheet download options
The "Metric Century Plus" Option
This route is much like the others but it turns back to the City a little sooner (they only ride for about a mile in Bedford).
This is a good alternate route to have handy for anyone who gets into the ride and realize they've bitten off a bit more than they can chew that day.
Miles: 73
Feet Climbing: 4,377
Metric Century Plus route w/ GPX and cuesheet download options
Ride Details
| | |
| --- | --- |
| Series | Included with Summer Training Series 2020 |
| Distance | 79 miles |
| Start Location | Sent to registered members |
| Date | Saturday, August 15, 2020 |
| Meet Time | Sent to registered members |
| Start Time | Sent to registered members |
| Level | A - Speed Freak, B - Steady Eddy |
| Speed | 16+ mph (typical) |
| Rider Limit | 10 (1 spot left) |
| Ride Organizer | David P. |
Riders
David P.
Christopher M.
Julian L.
Ted H.
Louis W.
Sharif M.
Adam J.
Nicholas R.
Miguel O.
Question or comment about this ride? Ask here.
Sign In To Comment
Ride Reviews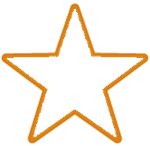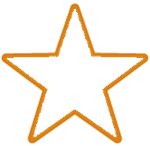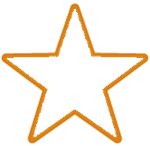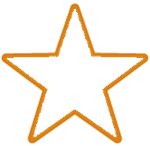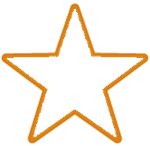 (1)
| | |
| --- | --- |
| Sharif M. | Great ride, made even better thanks to the weather and the company. The only negative was having to deal with traffic in The Bronx at around 3pm on a Saturday, and right at the end of the ride. If there was a way of finishing at a subway stop in the Bronx, that would be awesome. |
RIDES AND EVENTS CALENDAR
Speed Freak
Fast paceline ride
Steady Eddy
Moderate paced ride
Easy Rider
Gentle paced ride
RIDE LEVEL KEY
A - Speed Freak - Fast paceline ride
B - Steady Eddy - Moderately paced ride
C - Easy Rider - Gentle paced ride
The 'Ride Speed' indicates the target cruising speed on flat roads.