Chappaqua via the Bronx River Parkway - Recap
Saturday, October 28, 2023 - Recap
Chappaqua via the Bronx River Parkway
60 miles
Saturday, October 28, 2023
Departing from J Hood Wright Park we will be hopping on the South County Trail in Van Cortlandt Park. Further north we'll switch to the Bronx River Greenway likely stopping in Scarsdale for a snack before continuting up to the Kensico Dam in Valhalla and then on to Chappaqua for lunch. After lunch we will return down through Pleasentville to get on the North County trail which is pretty much a straight shot back to the city.  
Here is a link to the Ride with GPS:
https://ridewithgps.com/routes/44765582
Though the bulk of the ride is on Trails and Greenways, please be aware that there is a decent amount of road riding at the beginning, middle and end of the ride. I am planning to keep the pace around 16mph though by the nature of the terrain some portions may be a little slower or a little faster. There are lots of options for trains in the event anyone wants to do a shorter version of the ride. 
Assuming the weather is good, should be a fun fall ride!
-Tom
Ride Details
| | |
| --- | --- |
| Distance | 60 miles |
| Start Location | Sent to registered members |
| Date | Saturday, October 28, 2023 |
| Meet Time | Sent to registered members |
| Start Time | Sent to registered members |
| Level | A - Speed Freak, B - Steady Eddy |
| Speed | 15 mph - 17mph |
| Ride Organizer | Thomas S. |
Riders
Thomas S.
Stephen P.
Sharif M.
Bill B.
Stephan P.
Nico C.
James W.
---
Comments:
Stephen P.

October 17, 2023




Hey Tom

.. do you suggest gravel bike or road bike for this ride ? 

Thomas S.

October 17, 2023




Hey Stephen! There are a few areas that get bumpy but for the most part the greenways are nicely paved. I've done this route on my road bike which has 25mm tires and thought it was fine. 

Stephan P.

October 27, 2023




Cannot believe Tom picked the first Saturday in recent memory with no rain! Amazing.

 

Where is lunch going to be? I don't know restaurants in Chappaqua 

Thomas S.

October 27, 2023




What good fortune right?! Looks like it will be a lovely day :) 

 

this is where I was thinking for lunch:

 

https://tacobarkitchen.com/

 

I've been and it's very tasty. There is also a pizza place right next door that also looks good. 

Thomas S.

October 27, 2023




I'm going to try to update the ride with gps map today with the points of interest at each stop, I'll repost it later when I do! 
Question or comment about this ride? Ask here.
Sign In To Comment
Ride Reviews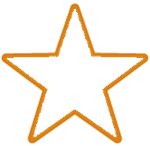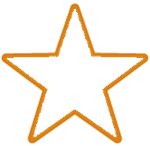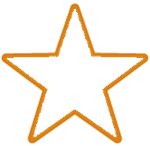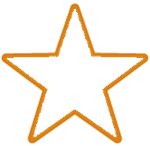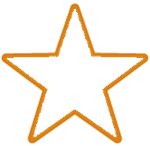 (1)
| | |
| --- | --- |
| James W. | A super ride with as much scenic fall foliage as it is possible to ride through within 30 miles of Manhattan. This was partly because the route used park paths extensively. The Bronx River Pathway, while beautiful as it follows the river, requires lower speeds & constant evasive maneuvers as it is winding, rolling, strewn with pedestrians & tree root humps. The North/South County Trailway is a bicycle super highway, straight and recently repaved. Kensico Dam view was gorgeous. Yummy food stops! |
RIDES AND EVENTS CALENDAR
Speed Freak
Fast paceline ride
Steady Eddy
Moderate paced ride
Easy Rider
Gentle paced ride
RIDE LEVEL KEY
A - Speed Freak - Fast paceline ride
B - Steady Eddy - Moderately paced ride
C - Easy Rider - Gentle paced ride
The 'Ride Speed' indicates the target cruising speed on flat roads.